A Romanian woman who lives in France has decided to help her village in Romania by establishing a free laundry for the people that do not have running water or cannot afford a washing machine.
The woman has chosen the location of the laundry at the Carp manor house in Tibanesti. Raluca Laffaille used to come to this manor house when she was a child to attend the children's club activities. Later when she grew up she moved to France. She studied there, built a career, got married there and had children. Every time she came on holiday to the village she was reminded of the local's everyday problems. She thought that somebody needs to do something to fix at least some of their problems.
She believed that one of the basic problems that people were confronted with were those of cleanliness and hygiene.  According to republica.ro  Raluca noticed how some children were bullied in school because they did not have clean clothes. She created an association called Generation Tibanesti and decided to help families who do not have electricity and water.
Although at the beginning it was difficult to talk to people about this subject of cleanliness she has managed to make the idea of the laundry shop popular with the help of the members of the association, some of them teachers.
Then, she asked for financing when she saw that Vodafone foundation was advertising a special programme for financing in the rural areas. This is how she managed to finally open the community laundry.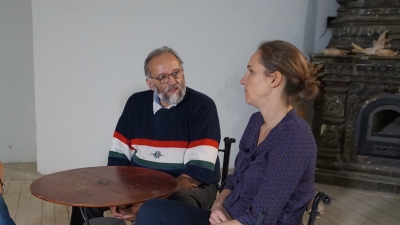 She said that people felt ashamed to wash their clothes at the laundry. For example, a 70-year-old woman who washed her clothes by herself all her life would refuse to do it with the help of a machine. Finally, people started to come and now between 275-350 people wash their clothes monthly there. Some of the people that wash their clothes there is a single father with four children and a grandma who has many grandchildren in care as the parents are working abroad.
source: republica